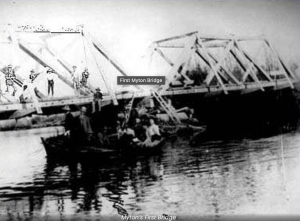 City Hall
Address: 125 E. Main Street, Myton, Utah, 84052.
Office Hours:  Monday – Friday from 9:00 A.M. to 2:30 P.M.  (closed for lunch from 1:00 P.M. to 1:30 P.M.
City Council Meetings:
Myton City Council meets on the 2nd Tuesday of every month at 6:30 P.M. in the City Hall building on 125 E. Main Street, Myton UT.
Fire Department:
Myton City Fire Department is an all volunteer department from within our community that serves not only Myton City but all of Duchesne County and parts of Uintah County when called upon to do so.
Planning Commission:
Myton City Planning Commission is comprised of non-elected officials.  The Commission meets at least three times a year and at other times as posted.  If you need to be seen by the Commission, please go to City Hall and request a meeting.
City Employees
Title
Name
Phone
Cell Phone
Recorder/Clerk
Carrie Boren
435-722-2711
 
Water Master
Alan Allred
435-722-2711
435-823-2796
 
 
 
 
 
 
 
Elected Officials
| | | | | |
| --- | --- | --- | --- | --- |
| Title | Name | Address | City/ St. /Zip | Phone |
| Mayor | Kathleen Cooper | PO 185 | Myton,UT 84052 | 435-722-2711 |
| Council | Larry Dye | PO 185 | Myton,UT 84052 | 435-722-2711 |
| Council | Mike Fenn | PO 185 | Myton,UT 84052 | 435-722-2711 |
| Council | Jim Dieter | PO 185 | Myton,UT 84052 | 435-722-2711 |
| Council | Wilford Conetah | PO 185 | Myton,UT 84052 | 435-722-2711 |
| Council |  Melissa Burke | PO 185 | Myton,UT 84052 | 435-722-2711 |
Fire Department
| | | | | |
| --- | --- | --- | --- | --- |
| Fire Chief | Sam Davis | P.O. Box 185 | Myton,UT 84052 |  435-722-2711 |
Planning Commission
| | | | | |
| --- | --- | --- | --- | --- |
| Title | Name | Address | City | Work # |
| Chair |   | PO Box 185 | Myton,UT 84052 |  435-722-2711 |
| Commissioner |   | PO Box 185 | Myton,UT 84052 |  435-722-2711 |
| Commissioner |   | PO Box 185 | Myton,UT 84052 |  435-722-2711 |
| Laision to Council |   | PO Box 185 | Myton,UT 84052 |  435-722-2711 |
| Alternate |   | PO Box 185 | Myton,UT 84052 |  435-722-2711 |